Bridge Mode IP Passthrough configuration guide – Robustel (All Models)
All models in the Robustel range support Bridge Mode (IP PassThrough) to allow customers to use a third party router to manage the LAN while the Robustel acts as a modem only.

Please Note, this requires a Fixed IP SIM

To enable Bridge Mode (IP PassThrough) follow the below steps:-
Log on to the Robustel router management page
Select "Network – IP Passthrough" from the left menu.
Change Enable to On – click Submit then Save & Apply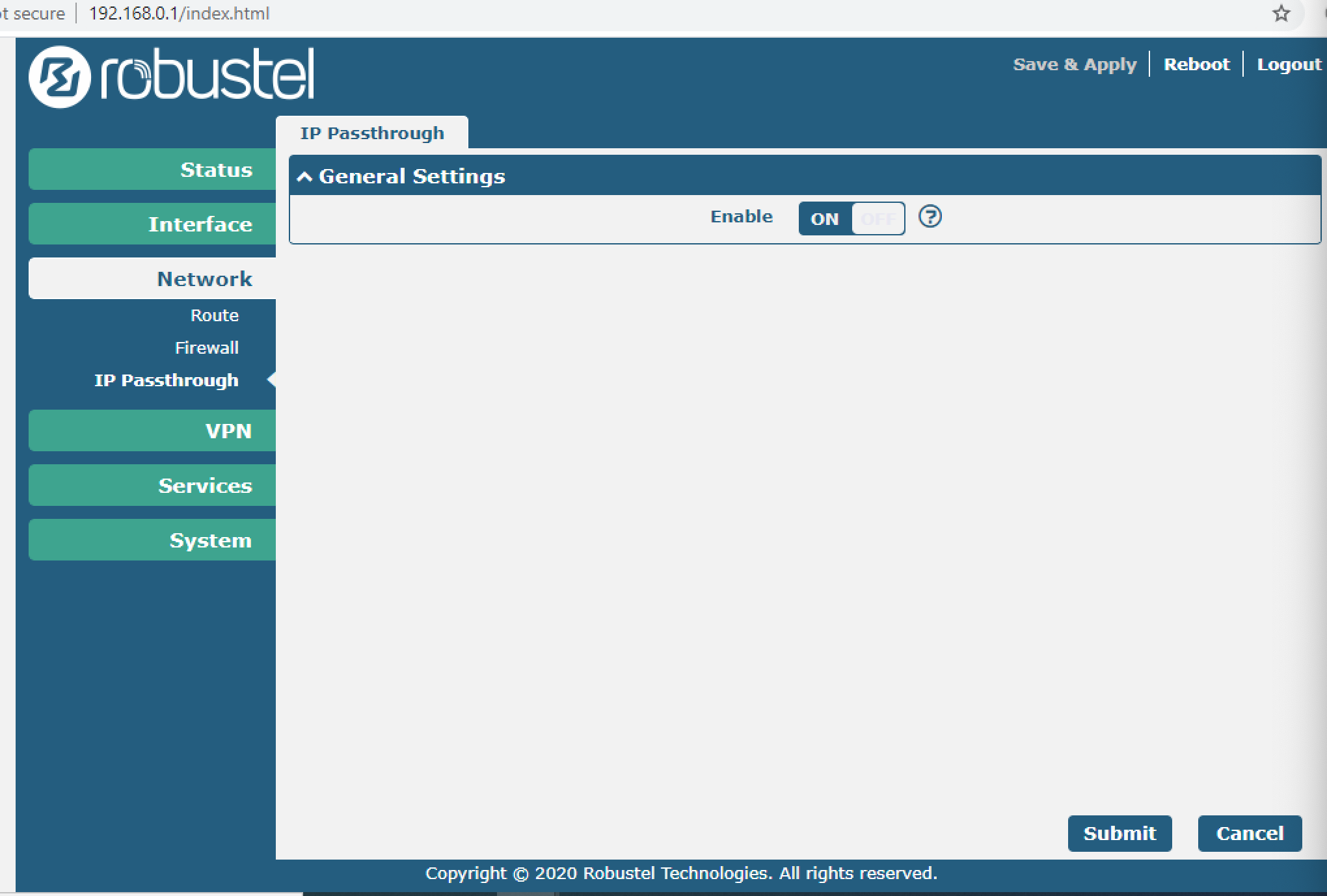 Please note – once this feature is enabled the Robustel will still be accessible with DHCP enabled and WiFi on. If you want to turn these features off this can be done so via the following menus:-
DHCP = Interface – LAN – and clicking the Edit button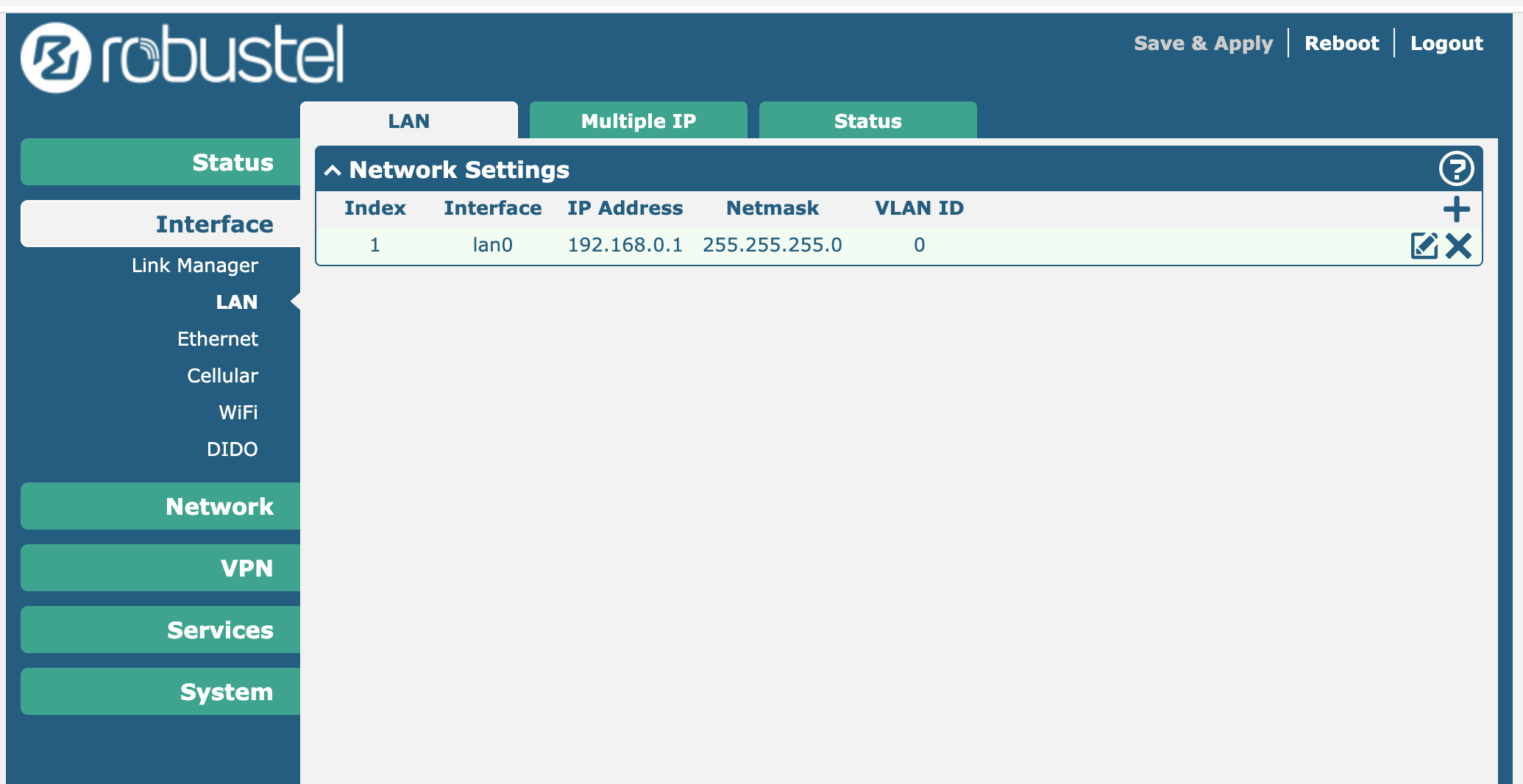 WIFI = Interface –
WiFi
– Access point – change Enable to OFF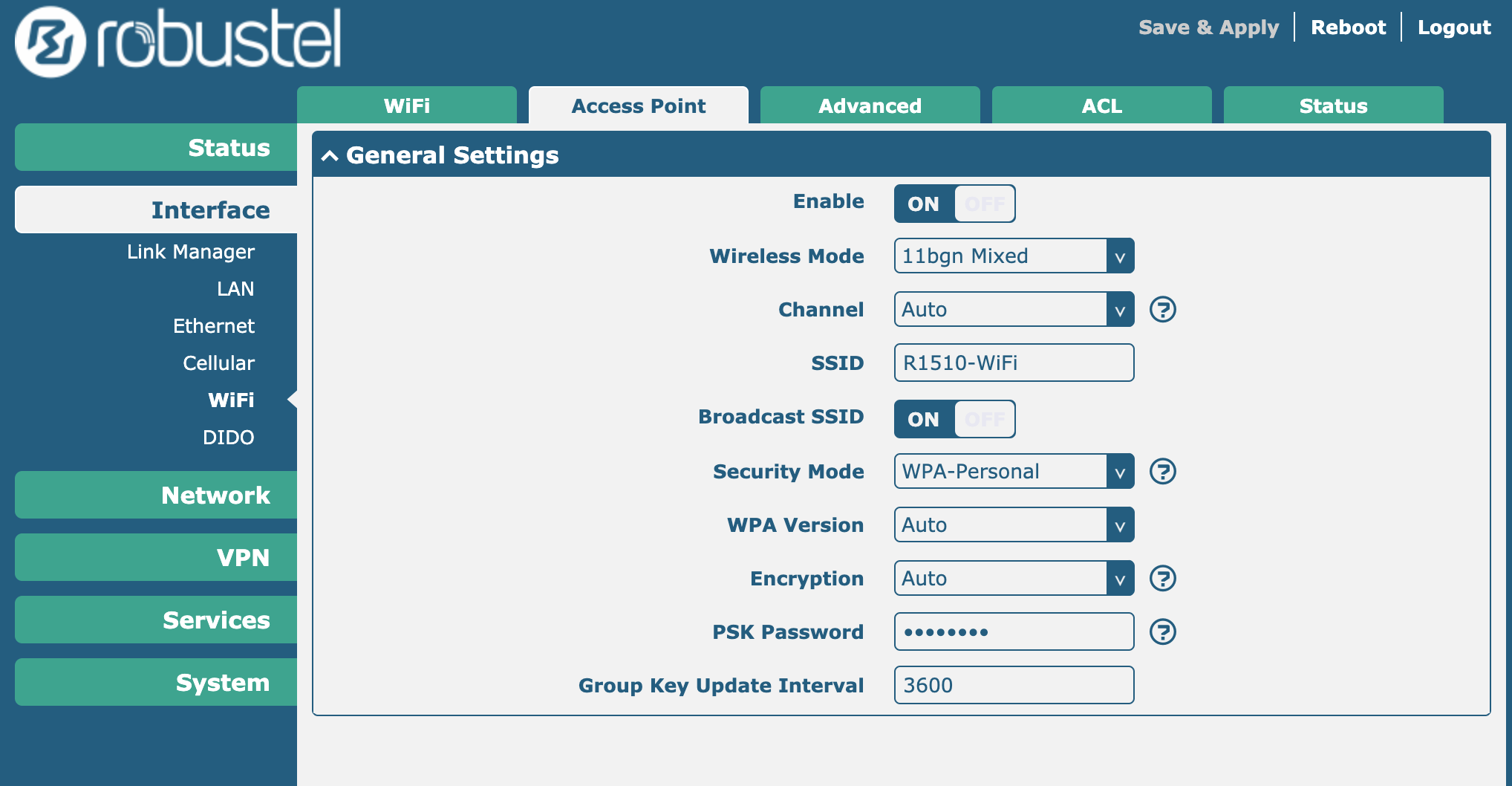 During testing we followed the above steps – leaving DHCP and WIFI enabled – and using a Fixed IP eSIM, we were able to see the Robustel passed the external WAN Fixed IP through to the WAN interface on our test router (Draytek 2862N). After this change, the Draytek  managed all the LAN traffic and the Roubstel was acting as the modem.