Call Manager – Accessing Call Reports
To access the reports in Call Manager, login to https://callmanager.everythingvoice.co.uk/
You will be taken to the home screen that shows an overview of the most recent activity
In the top right hand corner, click on the Reports button
On the next screen, select the type of report you would like to view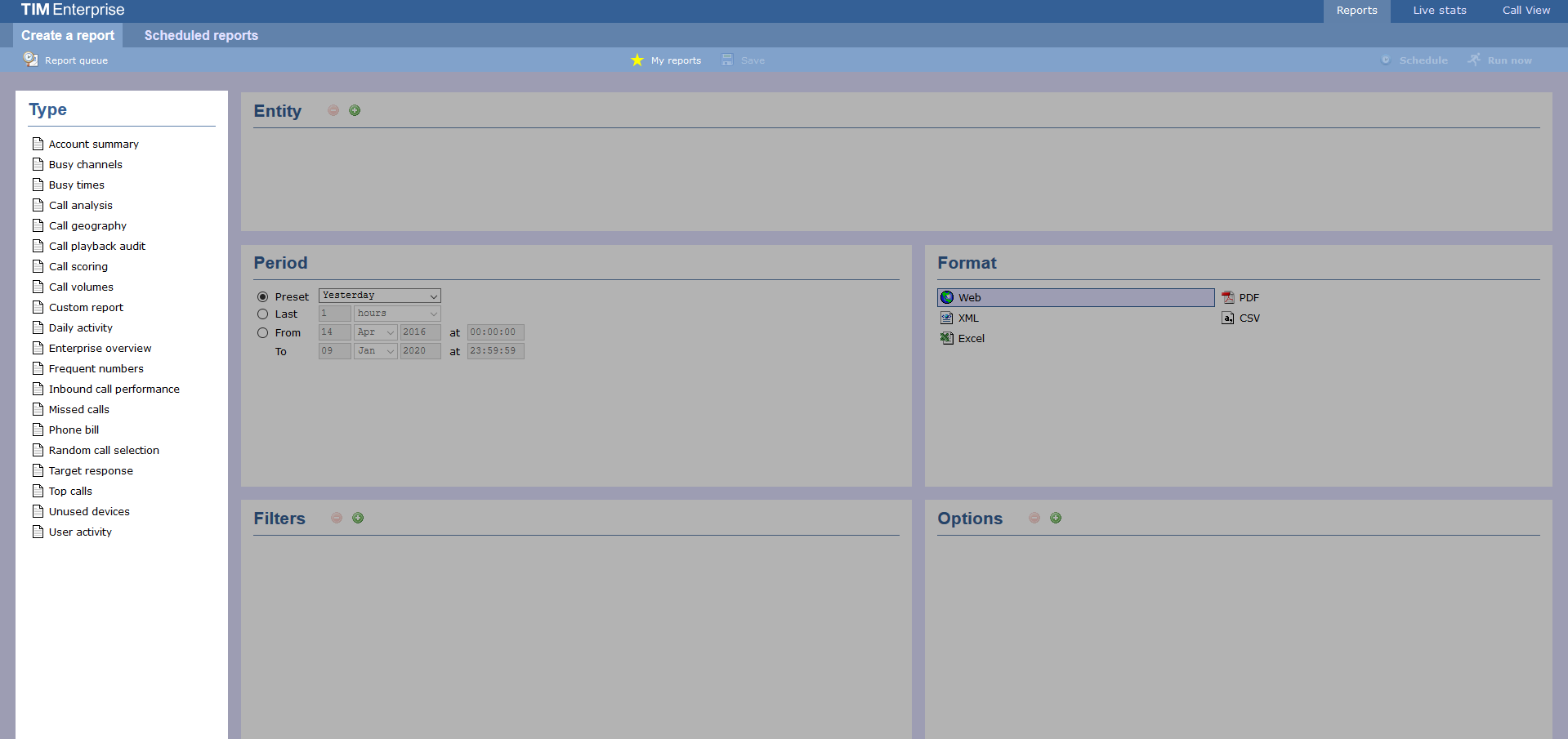 To filter the reports by a department, click the + sign on the Entity section and select a department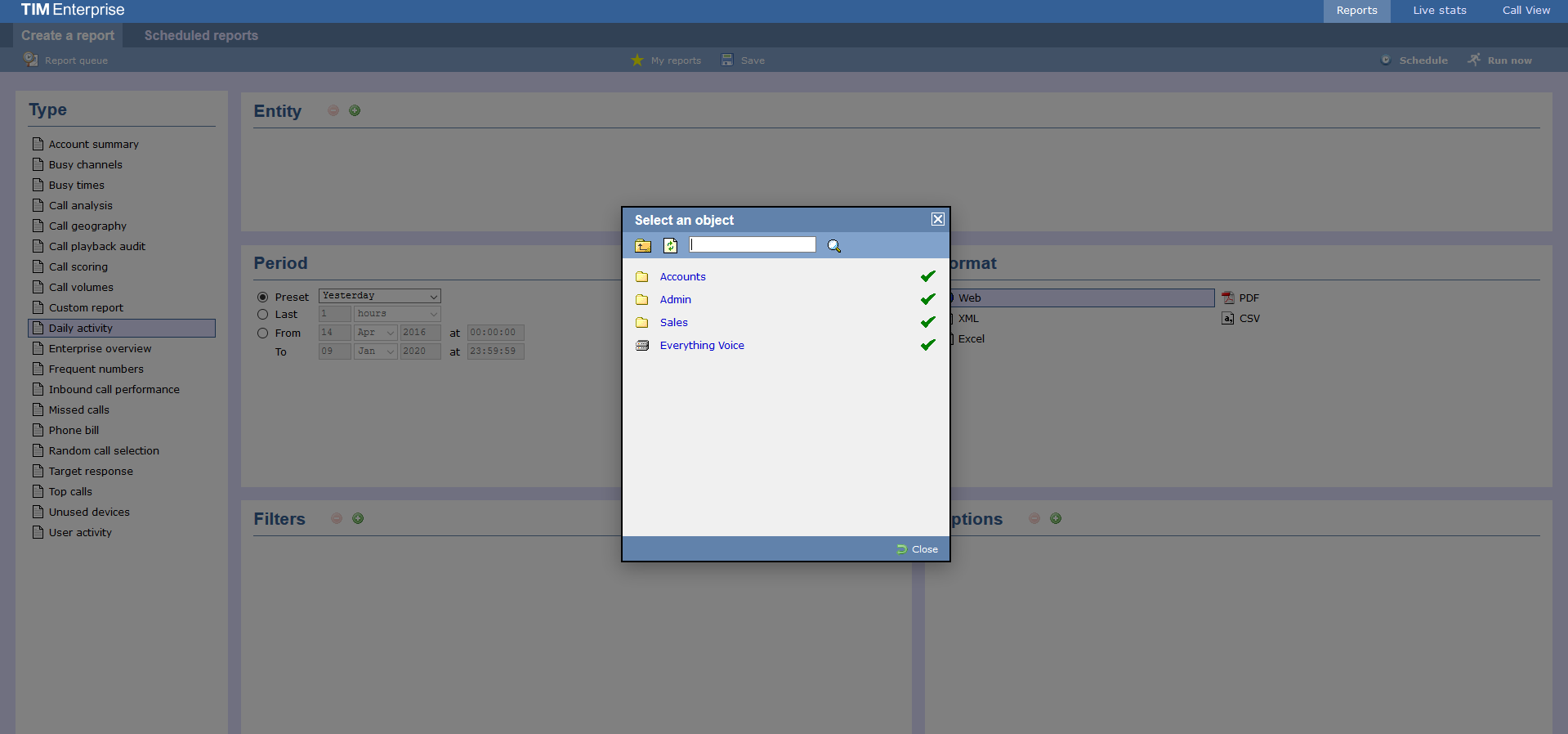 In the period section, select the period of time you wish to report on, these include pre-built time frames or you can set custom dates and times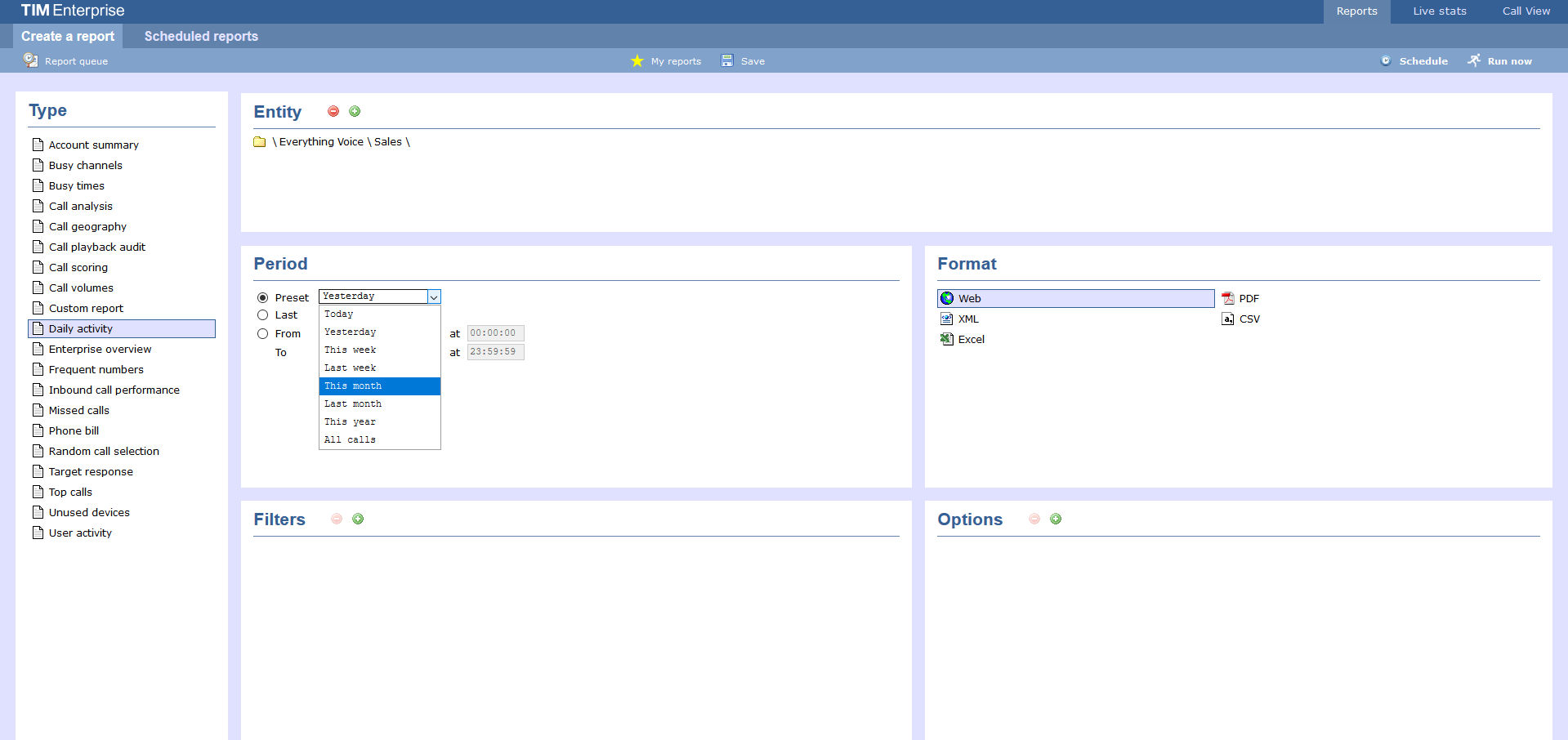 In the Filters section, you can filter the report for specific information such as inbound calls only, outbound, from specific numbers, to specific numbers etc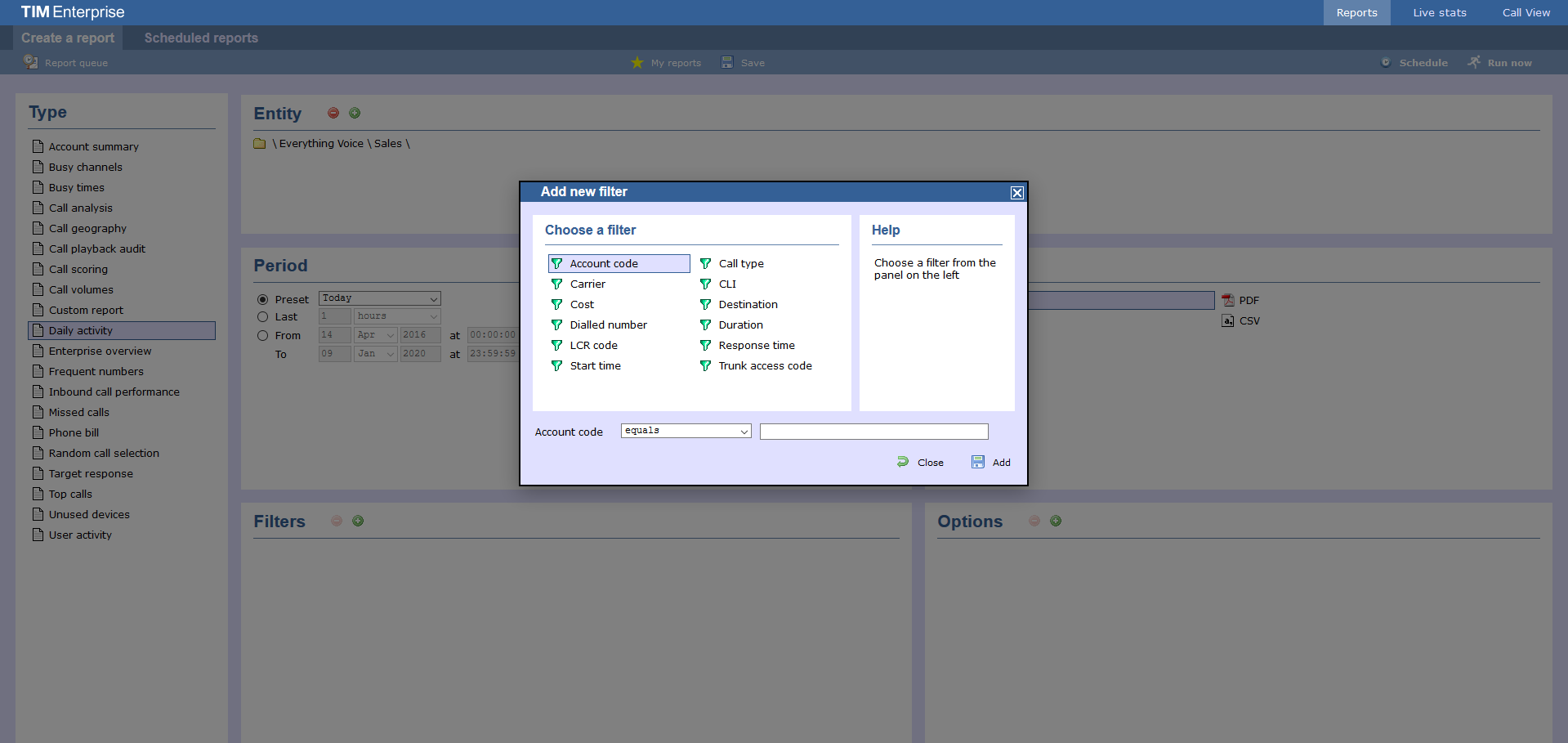 In the Options section, you can add additional filters such as exclude weekends or transfers and change the sort order
In the final section, you can select the format of your report – Excel, PDF, CSV, XML or Web. Web view allows drilling down further in to the report for additional information.
When finished with your options, you can Schedule or Run the report.
To Schedule the report, click the Schedule button and select your options and delivery method. Scheduled reports can be set to automatically run on a daily, weekly or monthly basis
If you prefer to see the report immediately, press the Run Now button.
An example view of the Web format for the Daily Activity report, filter to show Outbound calls for 1 day is below:
By clicking on the Day or Call totals, the report will drill down further
Clicking on a staff member would drill down further to the list of numbers dialled.
There are many reports to choose from or you can create custom reports to show more specific information.