Wildix Collaboration – Microsoft Teams integration installation guide
Click on the 'Apps' tab on the bottom-left menu of Microsoft Teams.
In the menu, proceed to the 'Built for your Organization' section.
Click on the 'Wildix' item.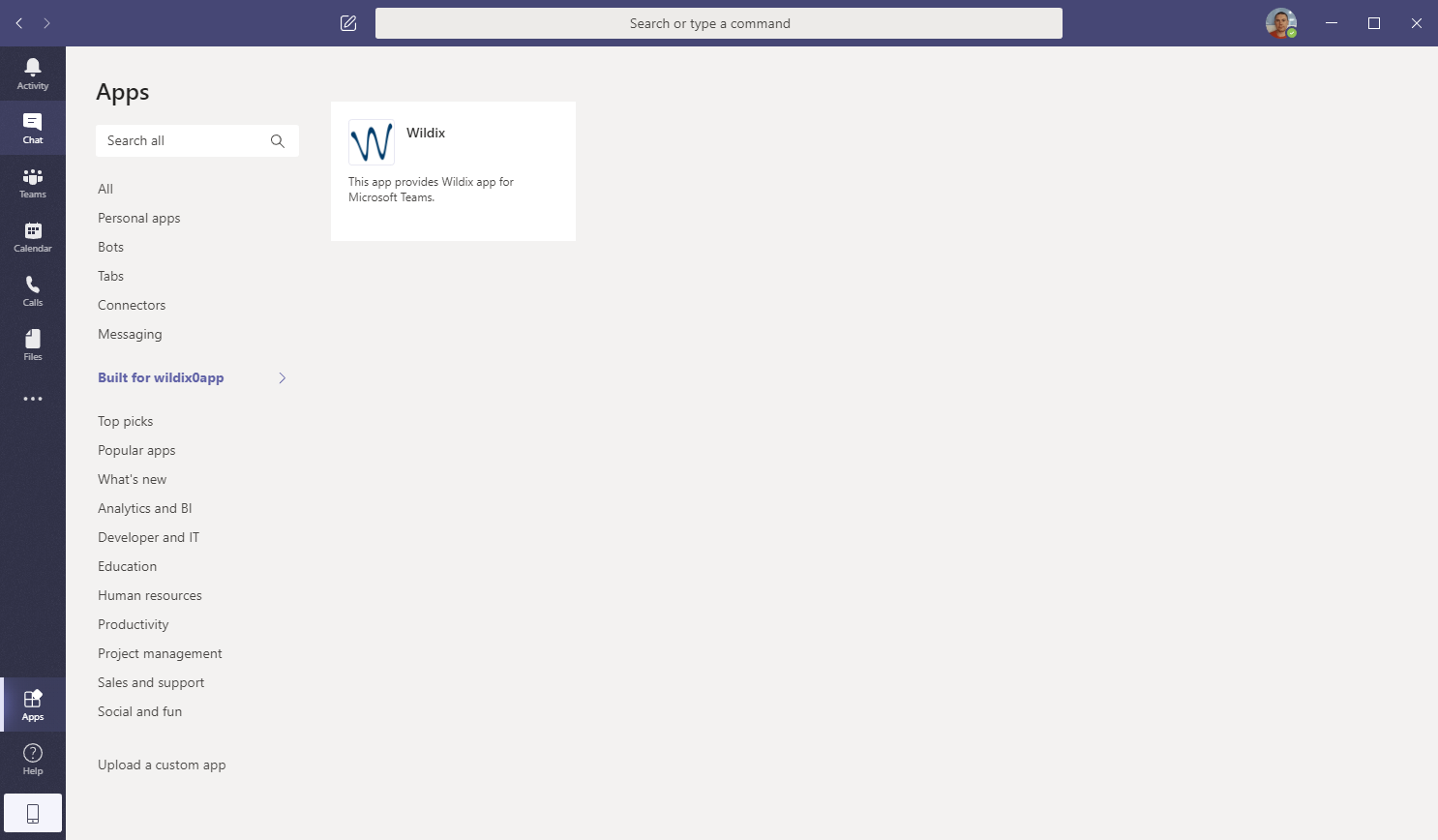 4. Click on the 'Add' button.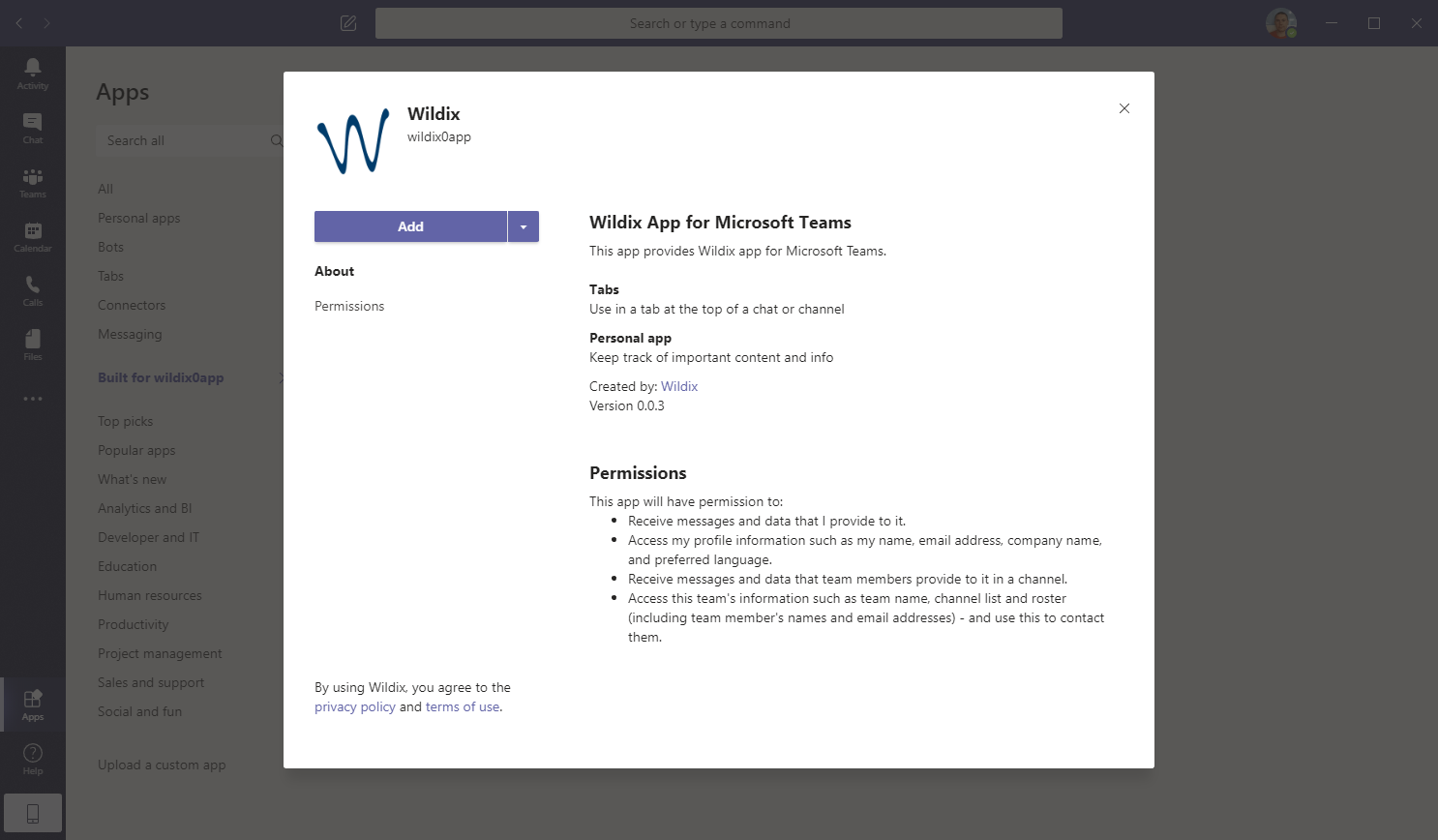 5. Click on the 'Login to Azure' button. After the login you should see the next form: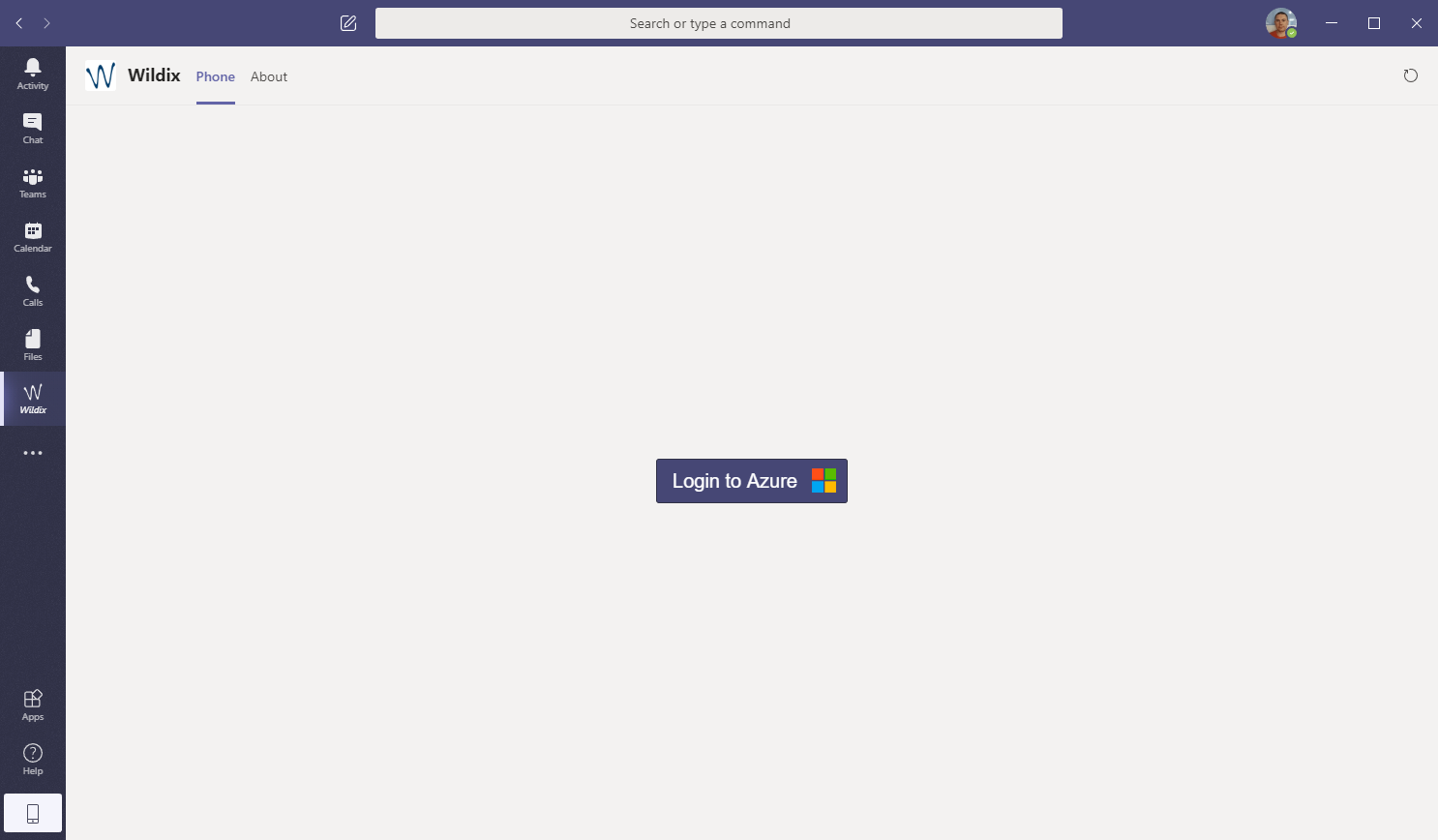 6. Fill in your PBX credentials to the form and click on the 'Connect' button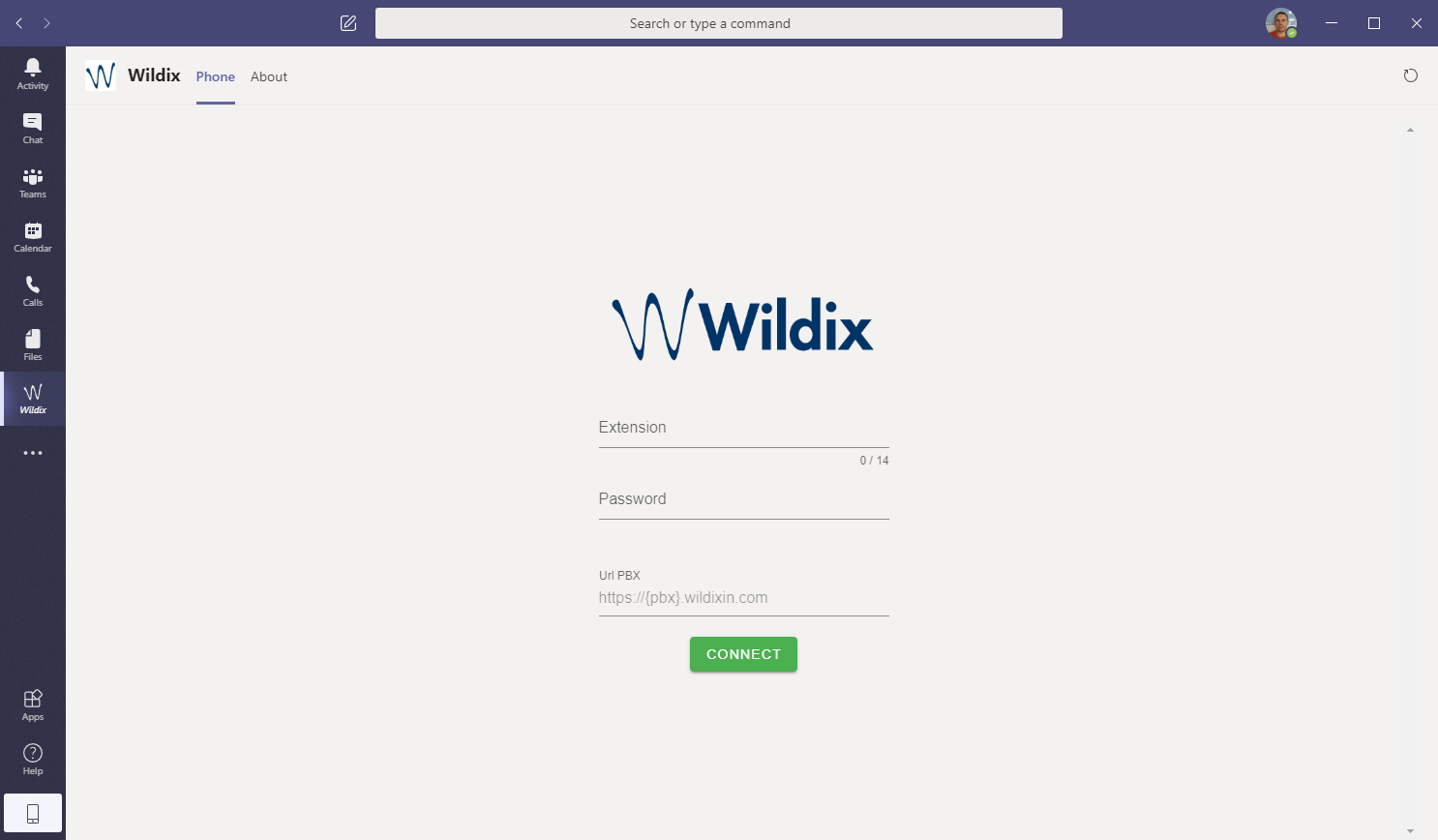 Credentials needed –
In order for the integration to work, please keep the Collaboration open while working with the app
This feature also requires a Business license or above.